We offer practice-oriented online seminars and face-to-face seminars on all topics related to project management: project management basics, social skills in project management, methods in project management, agile project management, portfolio management and much more. Our certification preparations (agile, IMPA, PMI) efficiently prepare you for the exam. 99% pass rate!
PROJECT MANAGEMENT BASICS
PROJECT MANAGEMENT IN THE COMPANY
Learn to select the right projects and to manage your project portfolios and programs in an efficient way!
SEMINARS ORIENTED TO INDUSTRIES/PROJECT TYPES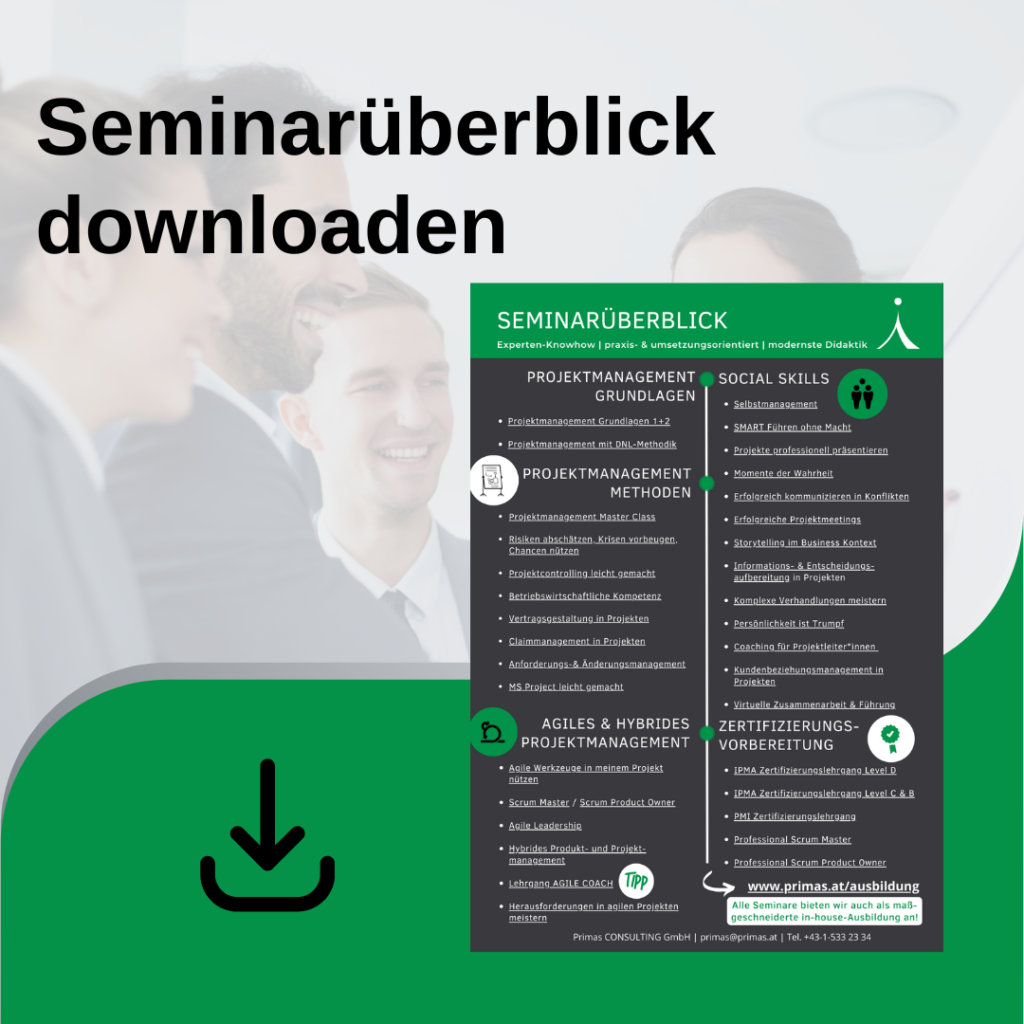 Any questions? Please contact:
Mrs. Birgit Rattay
birgit.rattay@primas.at
Tel. +43-1-533-23-34
If you are interested in customized in-house trainings please contact:
Christiane Eschberger
christiane.eschberger@primas.at
Tel. +43-1-533-23-34
Training & Certification Preparation
We offer innovative 
seminars
workshops
certification preparation (IPMA & PMI).
All our trainings aim at promoting the transfer into practice!