PROJECT MANAGEMENT BASICS
PROJECT MANAGEMENT IN THE COMPANY
Learn to select the right projects and to manage your project portfolios and programs in an efficient way!
SEMINARS ORIENTED TO INDUSTRIES/PROJECT TYPES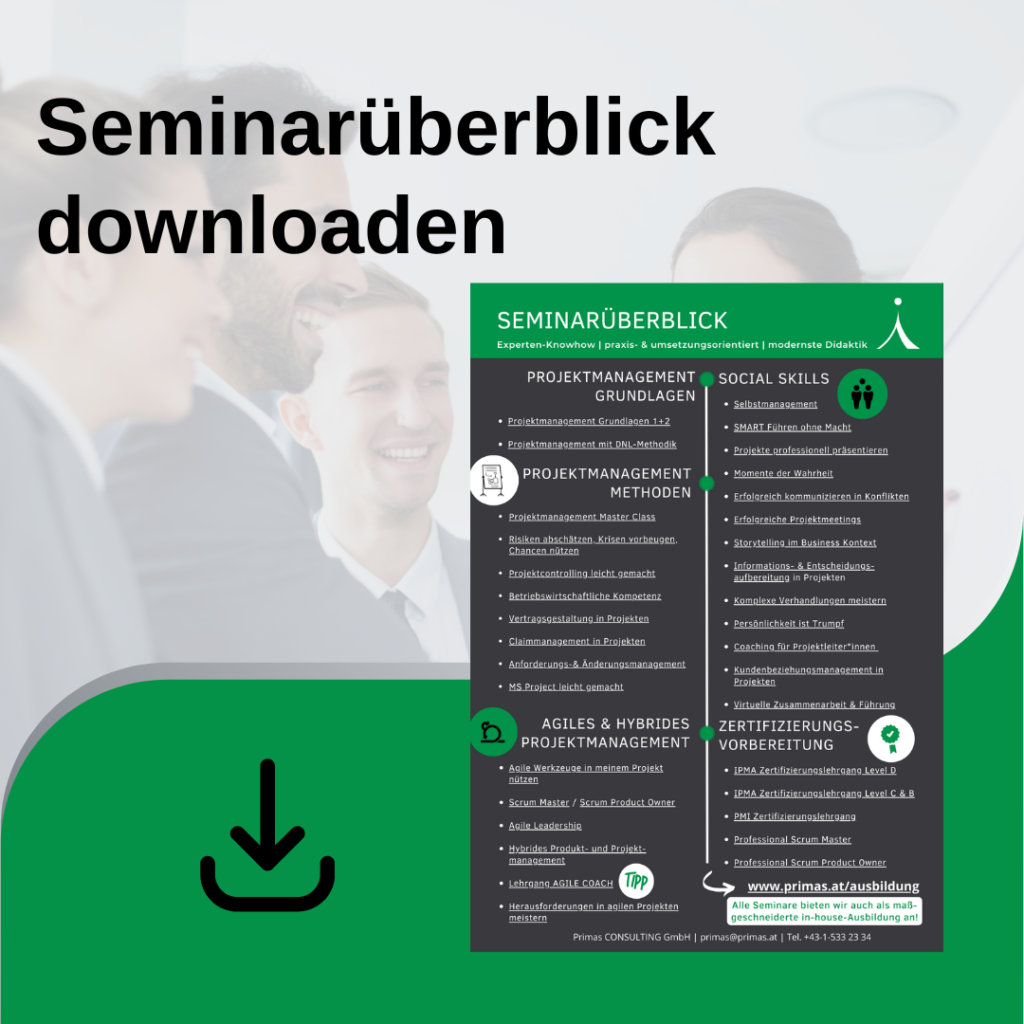 Any questions? Please contact:
Mrs. Birgit Rattay
birgit.rattay@primas.at
Tel. +43-1-533-23-34
If you are interested in customized in-house trainings please contact:
Christiane Eschberger
christiane.eschberger@primas.at
Tel. +43-1-533-23-34
Training & Certification Preparation
We offer innovative 
seminars
workshops
certification preparation (IPMA & PMI).
All our trainings aim at promoting the transfer into practice!