Project Management Master Class
Advanced methodology for experienced project managers
As a project manager you are the key person responsible for managing the schedule, quality and contribution of the project. In this seminar, you will broaden your project management know-how und refine your methodologies for challenging project situations.
Your benefit
With the help of the Primas Competence Compass and the E-Learning Module Project Managemnet Basics you can determine your knowldege level in advance. Including an individual written evaluation! We will integrate the results into the seminar design.
Intensive exchange of experience!
From experts – for experts!
The topics will be chosen from the following areas – according to your wishes:
Project assignment and specification, environment and stakeholder analysis, risk analysis
Cooperation project organization – line organization
Structuring of the work packages, tips on the planning of schedules, resources and costs
Optimization of the information flow, decision making, escalation in projects
Integrated project controlling, change management, claim management
Project management success factors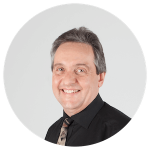 If you are interested in customized in-house trainings please contact: