Balance leadership and self-organization
Organizations face less and less time to react to market changes. By the time decisions are made across all hierarchical instances, the customer may already have found another solution. Agile working enables quick solution finding. For this to work, the agile team must be able to act on its own responsibility. 

But even a self-responsible team needs structures, framework conditions and leadership. Above all it needs leadership into self-organization. On both sides, the prevailing ideas of leadership and consequences must be rethought and put together anew.

Learn about the attitude and values of agile leadership and the methods you can use to develop and strengthen your agile team!
Transform classical into agile organizations! We know and appreciate both worlds.
Position and basic principles of agile methods
What are the benefits of agile teams for the organization?
How does a self-responsible team work?
Requirements for deploying agile teams
How can management support agile teams?
What are the effects of agile teams on the organization?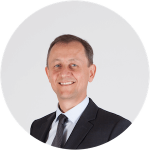 17.-18.04.2023 | Vienna
20.-21.11.2023 | Vienna
If you are interested in customized in-house trainings please contact: