Agile approaches for projects
Getting to know and employing typical agile procedures
It is hard to solve complex and challenging projects by the use of the sole methods of classical project management. Especially the high content-related and social complexity are difficult to handle. It is necessary to have an agile and holistic approach to ensure success. Doubts from project contractors can easily be changed into support and acceptance by using the appropriate and for the organization customized methods.
The iterative approach of the agile method limits the risk for a continuance of an iteration. Experience a way to use these procedures in a hybrid project and to pursue an activ risk management.
Your benefit
A copy of the book "Projektmanagement" by Patzak/Rattay – 6. edition with an agile focus! (German)
Give new impetus to rigid project procedures by introducing agile elements!
Agile methods in projects – procedures and overview
Mutualities and differences from classical project management
Project management procedures and topics will be discussed in a "classical" and an "agile" point of view. We will show you poissibilities how to evolve appropriate hybrid solutions for everyones organization.
How does risk managment work in agile projects?
Which advantages can you profit from by using agile approaches?
How can I introduce these changes in my project organization?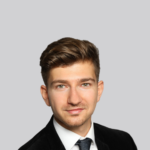 25.-26.01.2023 | Vienna

19.-20.06.2023 | Vienna
10.-11.10.2023 | Vienna
If you are interested in customized in-house trainings please contact: