Managing one´s own resources intelligently
The demands upon us seem to be increasing each year. There is the impression that MORE must be done in LESS time. Besides the job, there is also the family, friends, hobbies…
In contrast to the usual time management methods, the self-management approach is a holistic approach. You will learn the basics and get to know the tools which help you to bring balance into your life – enabling you to live content and a meaningful life that is effective, and not only efficient!
Find and maintain your personal balance!
Away from time management to self-management
Evaluate yourself
Areas of life and roles
Holistic orientation and planning
Stress – yes, but the "right" one
Get to know your stress factors and patterns
Sovereignty over time – your efficient week
Disturbances and time thieves – "no problem"
Organize yourself – "keep it simple"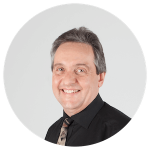 27.-28.06.2023 | Vienna
16.-17.11.2023 | Vienna
If you are interested in customized in-house trainings please contact: