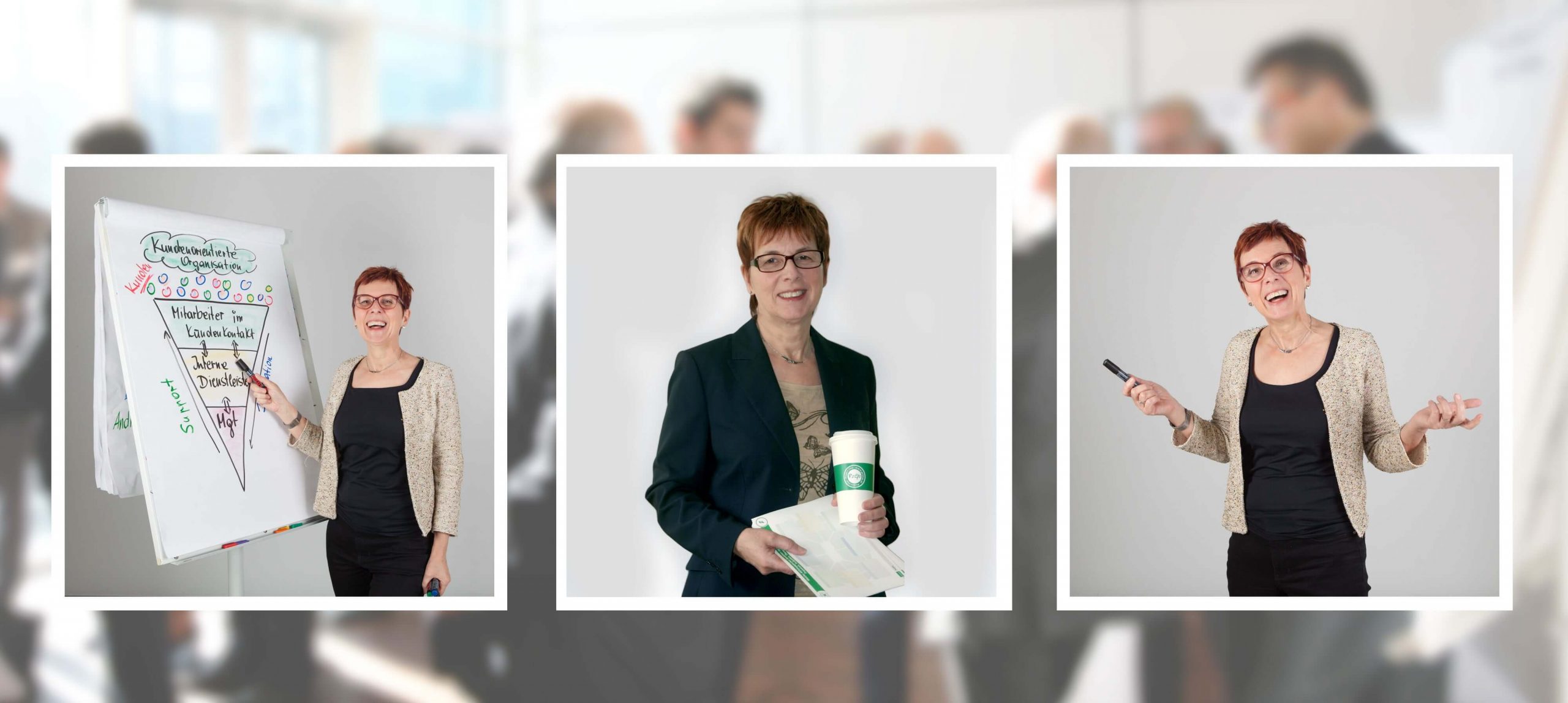 I have always been fascinated by people and organizations. How they work, what makes them successful, how they can be "livable environments" for their members, how do they deal with differences etc.

I am especially interested in the question how we can find the balance between change and preservation: how can we find an inspirational and productive access to innovations, what must be preserved in order to guarantee the necessary stability in change processes.

During consulting it is important for me to show the hidden aspects in the organization, to develop suitable solutions for the specific situation, people and the system together with the parties involved.

Projects are indispensable elements in these changes, either as working or organizational form during the change process or as the organizational tool to be implemented or renewed.
Mag. Monika Bauer-Weithaler
QUALIFICATIONS & PROFESSIONAL EXPERIENCE
My degree in Business Adminsitration with focuses on human resources, organization and finance and working as a study assistant are the basis for my work as consultant. I could further develop my pedagogical and organizational skills in the professional adult education sector. By changing to human resource and organizational development and project management of a municipal administration my organizational understanding and project management competencies were sharpened.
Supplemented by the management consultant approval, a systemic consultancy training in Heidelberg and various further trainings I enthusiastically moved into self-employment together with collegues from Primas CONSULTING.

Our customers benefit from our broad experience from various industries – e.g. industrial sector, construction, health care, non-profit organizations etc.
Supporting organizational changes
Implementation & further development of project management in organizations
Enhancing process understanding and customer orientation 
Supporting project teams with the help of professional project management and project coaching opens up leeways for the team`s technical project work and enables to develop own project management competence.
Feedback from our customers
Mag. Bauer-Weithaler did a very good job! The role play and the practical tips for our daily work (dealing with customers). Also getting to know other medical visitors and their way of working. I highly recommend this seminar! Keep it up!

Especially I liked: the atmosphere, the group and the size of it (small), Mrs. Bauer`s way of doing the seminar. Thank you for 2 very informative days!