Vision & Strategy for a Modern Project Management
Make use of the promising future project management concepts!
Well-prepared for the project management future!
Markets and customers are constantly changing. You further developed your products during the recent years. Alos your project management approaches?
We introduce you to the future models: mobile, agile, hybrid or traditional – the appropriate approach for your company. New leadership models like leadership without formal power, Moments of Truth or SMART leadership support a culture of creating instead of administering.
Benefit from the wide-ranging Primas innovations and prepare yourself for the challenges of tomorrow in time.
What do the latest project management trends mean for your company?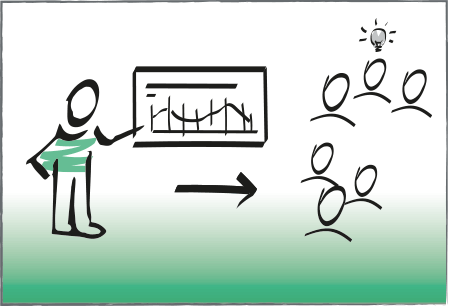 You benefit from
a tailor-made key impulse "Be part of future Project Management" for managers and project managers
a workshop: "Future Vision and Strategy in Project Management"
the facilitation of development measures
With the support of Primas
you can identify the future project management trends and requirements
you can integrate the current developments and approaches in your company
you can ensure that your organization is well-equipped for the future
With us, you get effectiveness instead of actionism!
Our consulting approach combines technical knowledge and social competence as well as process and methodological know-how. We apply our knowledge according to the specific situation.
We provide different, maybe lacking perspectives and experiences.
We support you to keep what`s valuable and to complete it with useful new ideas.
We integrate changes in a situational way, and adapt our concepts accordingly.
We consider acceptance and sustainable effectiveness.
You decide what you can/want to bring in, and how much.

We will be pleased to advise you and to develop tailor-made solutions together with you!